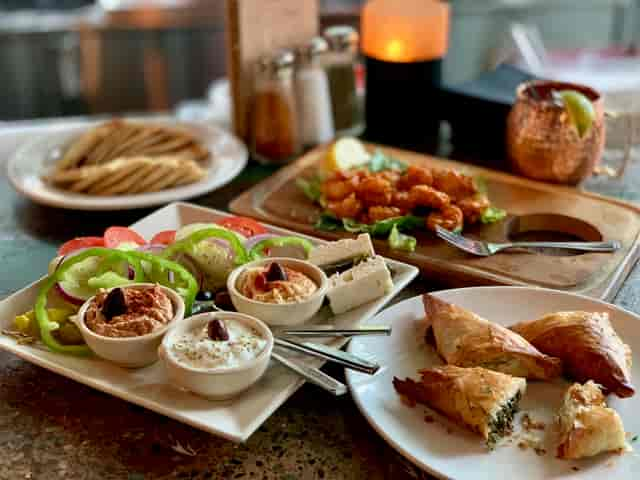 Dinner
Become a VIP
Receive updates on special events, new menu items, menu reviews, and more!
Dinner
Tapas & Mezedes
Small Plates Meant to Be Shared Among Friends & Family
Kafé Neo Bowls
New Arrivals!
Apollo's Ancient Grain Bowl
$14
Ancient Grains w/olive oil, lemon zest & toasted garlic & your choice of Grilled chicken, gyro meat or falafel. Served w/roasted beets & sweet potatoes, lima beans & shredded kale w/Greek dressing. Topped w/crispy quinoa, harissa & Greek yogurt/tahini sauce.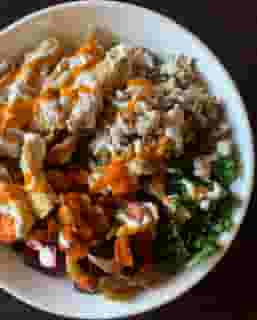 Marinated garbanzo beans, red onion, red pepper, shredded cabbage, cilantro, parsley & your choice of grilled chicken, gyro meat or falafel. Served w/roasted beets & sweet potatoes, baby lima beans & shredded kale with Greek dressing. Topped w/crispy quinoa, harissa & Greek yogurt tahini dressing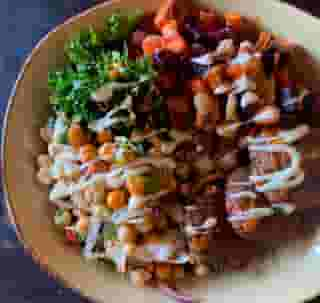 Flatbreads
Gluten Free Available for Additional Charge
Gyros
Served with Fries. Gluten Free Available for Additional Charge
$1 to Substitute Soup, Salad**, Sweet Potato Fries or Greek Fries
Vegetarian Gyros
Served with Fries. Gluten Free Available for Additional Charge
$1 to Substitute Soup, Salad**, Sweet Potato Fries or Greek Fries
Soups & Salads
Add Gyro Meat*, Chicken* or Falafel to Any Salad ... $4
Add Prawns* or Steak* ... $7
*CONSUMING RAW OR UNDER-COOKED PROTEIN DOES CREATE A HIGHER RISK OF FOOD BORNE ILLNESS. • **GREEK OLIVES MAY HAVE PITS
GLUTEN FREE PITA + $1 EXTRA • SPLIT PLATE CHARGE OF 1.5 • AUTO GRATUITY MAY BE ADDED FOR PARTIES OF 8 OR MORE

Spicy
Vegetarian
*consuming raw or under-cooked protein does create a higher risk for foodborne illness
** greek olives have pits